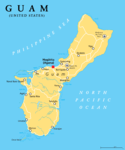 Company

MBP

Industry

Engineering

Location
Fire Protection Engineer - Camp Blaz USMC Guam
Full Time Secret Clearance
Fire Protection Engineer
Job Location: Camp Blaz USMC Guam
ID 2023-1668 Category Construction Management
Type Full-Time Regular
Overview
The primary objective is to provide Fire Protection engineering design technical support on behalf of the Department of Defense for a multi-billion dollar construction program in the Pacific.
Tasks shall include review of requests for information (RFIs), review of contract submittals, review of designs performing constructability analysis, review of design changes from the contractor (in design-build projects) and the AE of record (in design-bid-build projects), drafting minor designs to support contract changes, cost estimating, making recommendations to the Owner to expedite resolution of technical issues during construction and performing other general engineering services.
Responsibilities
Coordinate with team members to execute project scope, schedules, and budgets in conformance with the project and customer requirements.
Research codes, guidance, policies, procedures, processes, criteria and Federal laws and regulations and provide sound technical recommendations in writing.
Perform field investigations, including the review of as-builts, to determine existing conditions, document findings, and provide a report to include written summary of the observations, data collected and photographs.
Collect required data to provide recommendations, prepare documents, and/or review deliverables. This data collection is to assist with the preparation of cost estimates, schedules, reports, RFPs, SOW's and other project documentation.
Coordinate and hold meetings, determine requirements, coordinate workflow processes, and schedule/coordinate plans of actions and milestones (POAMs).
Review technical reports, RFIs, designs, design changes for both design-build and design bid build projects, project deliverables, submittals, and cost proposals from contractors to ensure compliance with customer and RFP requirements.
Provide technical support for the review of the commissioning plan, design and construction submittals, and field inspections.
Provide technical support for the construction field activities and associated preparatory and quality control meetings.
Preparing reports, Requests for proposals, and/or scopes of work in the required format, including all applicable attachments as required.
Participating in briefings/conferences. Prepare and deliver briefs supported by necessary project documentation to project team members, base personnel, and senior management.
Providing submittals/deliverables include but are not limited to project reviews and recommendations, PowerPoint briefings, and presentations.
Qualifications
Be a graduate of an ABET accredited Mechanical Engineering college curriculum (four) 4-year degree minimum AND have a minimum of (ten) 10 years' Design Management experience performing tasks identified herein.
Have their U.S. Professional Engineering Registration (P.E.).
Have completed and passed the Construction Quality Management (CQM) for Contractors course or obtain the CQM certification within 90 days after being assigned to the contract.
Must have the ability to communicate in English effectively both orally and in writing.
Must have at least one (1) year of Fire Protection Engineering experience in performing the tasks identified here in for Capital Improvements related projects for NAVFAC or Corps of Engineers.
Have demonstrated experience in the use and application of Microsoft Office (Word, Excel, PowerPoint, Outlook, etc), Primavera, Costworks, and Success Estimator, etc. Have the ability to adapt to new software such as eCMS may also be necessary.
Be a United States citizen and be able to obtain security clearance as required.
Be capable of the physical exertion required to perform the necessary services such as long periods of standing; walking over rough, uneven or rocky surfaces; recurring bending, crouching, stooping and reaching; climbing upon ladders and other physical activity common to the performance of such duties.
Please send resumes to lucy@military-civilian.com with the job title in the subject line.