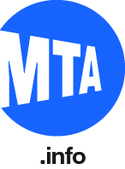 Company

MTA Bus Company

Industry

Government, Policy, & International Affairs

Location

New York

,

NY
The MTA has the following exams open for filing until Tuesday, January 29th:
MTA NYC Transit - Structure Maintainer – Group E (Plumber) - perform plumbing work in MTA New York City Transit's subway, surface and elevated structures, including stations, enclosures, tunnel and related buildings. They install, maintain and repair plumbing fixtures in toilets, sink rooms and heating systems; clean, test, dismantle, install and repair pipes, fixtures, vents and hot water heaters; keep records, perform other structural work when necessary, including incidental painting; may serve as a flagger and respond appropriately to signals on the tracks; load, unload and drive vans and trucks; and perform related work.
MTA Bus Company – Cleaner/Maintainer's Helper (Mechanic's Helper) - You MUST have automotive maintenance education and/or experience to qualify for this position. Clean, sweep and wash buses, depots, garages, shops and other MTA Bus Company facilities. They move refuse containers, pallets and other items using forklifts; operate powered/vehicle sweepers; and perform related work. Cleaner/Maintainer's Helpers may also be temporarily assigned to perform the duties of a Maintainer's Helper. Cleaner/Maintainer's Helpers may be promoted to the title of Maintainer's Helper, in seniority order, without further examination. This is NOT a New York City Transit position. This is NOT a Civil Service Position.
please go to: http://web.mta.info/nyct/hr/appexam.htm during the filing period Or go to the MTA Exam Information Center: Open Monday through Friday, from 9 AM to 3 PM, in the lobby at 180 Livingston Street, Brooklyn, New York. Directions: take the A, C, F or R trains to the Jay Street-Metro Tech Station, or the 2, 3, or the G train to the Hoyt Street Station. The MTA Exam Information Center will be closed on Monday, January 21, 2019 in observance of Martin Luther King's Day.