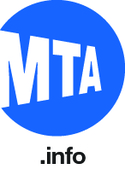 Company

MTA NYC Transit

Industry

Government, Policy, & International Affairs

Location

New York

,

NY
Perform plumbing work in MTA New York City Transit's subway, surface and elevated structures, including stations, enclosures, tunnel and related buildings. They install, maintain and repair plumbing fixtures in toilets, sink rooms and heating systems; clean, test, dismantle, install and repair pipes, fixtures, vents and hot water heaters; keep records, perform other structural work when necessary, including incidental painting; may serve as a flagger and respond appropriately to signals on the tracks; load, unload and drive vans and trucks; and perform related work.
By the last day of the Application Period, you must meet one of the following requirements:
Graduation from a four-year full-time apprenticeship program in the plumbing trade recognized by the N.Y. State Department of Labor, U.S. Department of Labor, or any state apprenticeship council which is recognized by the U.S. Department of Labor; or
Two years of full-time journey-level experience (i.e. fully-trained, knowledgeable, proficient and competent) as a plumber in the plumbing trade, preceded by one of the following:
A. Two years of full-time experience as a helper, apprentice or trainee performing or assisting in the plumbing trade; or
B. Graduation from an approved trade school or technical school, with a major course of study in plumbing or a closely related field, totaling 600 hours; or
C. Graduation from a vocational high school with a major course of study in plumbing; or
D. An Associate degree or a higher degree in plumbing, or a closely related field, from an
accredited college or university.
The trade, technical or vocational high school must be approved by a State's Department of Education or a recognized accrediting organization. The college or university must be accredited by regional, national, professional, or specialized agencies recognized as accrediting bodies by the U.S. Secretary of Education and by the Council for Higher Education Accreditation(CHEA).
Please go to: http://web.mta.info/nyct/hr/appexam.htm during the filing period Or go to the MTA Exam Information Center: Open Monday through Friday, from 9 AM to 3 PM, in the lobby at 180 Livingston Street, Brooklyn, New York. Directions: take the A, C, F or R trains to the Jay Street-Metro Tech Station, or the 2, 3, or the G train to the Hoyt Street Station. The MTA Exam Information Center will be closed on Monday, January 21, 2019 in observance of Martin Luther King's Day.