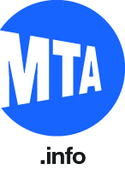 Company

MTA Headquarters

Industry

Information Technology

Location

New York

,

NY
MTA Headquarters has the following Information Technology employment opportunities available:
Computer Support Analyst I-V - The primary purpose of this position is to provide technical support to clients utilizing MTA computer hardware, software and technology services within an integrated network environment.
Supervisor Service Desk - The primary purpose of this position is to supervise the daily activities of MTA Service Desk personnel while providing senior level technology support. This position is responsible to ensure delivery of the highest level of customer service for internal MTA customers who require assistance with requests and issues.
To apply, please go to the MTA Employment Portal at: http://web.mta.info/mta/employment/ and click on MTA Headquarters.