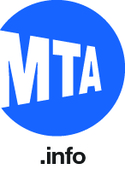 Company

MTA Metro-North Railroad

Industry

Government, Policy, & International Affairs

Location

New York

,

NY
MTA Metro-North Railroad has the following employment opportunities:
• Assistant Director – Systems - This position will assist the Assistant Deputy Director Hardware Systems in the management and development for all designs and engineering of Metro-North CTC and SCADA office control system hardware and network configurations. Support the development of designs necessary to support a high reliable office CTC, SCADA and Positive Train Control (PTC) systems that are a major element of the mission critical train and power control systems.
• Assistant Director, Labor Relations - Under the guidance of the Director, oversee the administration and negotiation of the Collective Bargaining Agreements in support of Metro-North Railroad Labor Relations Department strategies and Corporate objectives. Serve on various arbitration panels as Metro-North's Advocate. Provide Senior Management with interpretation of the Labor Agreements in support of the corporate objectives.
• Senior Associate Counsel, Torts Litigation - Represent Metro-North and other agencies in various matters involving litigation in State and Federal Courts. Represent Metro-North Railroad in the vertical defense of personal injury causes of action; including but not limited to asbestos, toxic tort and cumulative trauma. Represent Metro-North in claims related to the FRSA and other labor related issues.
To apply, please go to the MTA Employment Portal at: http://web.mta.info/mta/employment/ and click on Metro-North Railroad.