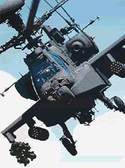 Company

Roller Bearing Company of America

Industry

Defense, Aerospace, & Aviation

Location

San Diego

,

CA
Roller Bearing Company of America is an international manufacturer and marketer of highly engineered precision bearings and products, which are integral to the manufacture and operation of most machines, aircraft and mechanical systems, to reduce wear to moving parts, facilitate proper power transmission, reduce damage and energy loss caused by friction and control pressure and flow. While we manufacture products in all major categories, we focus primarily on highly technical or regulated bearing products and engineered products for specialized markets that require sophisticated design, testing and manufacturing capabilities. We believe our unique expertise has enabled us to garner leading positions in many of the product markets in which we primarily compete. Over the past fifteen years, we have broadened our end markets, products, customer base and geographic reach. We currently have 43 facilities of which 36 are manufacturing facilities in 6 countries.
RBC Turbine Components located in Sorrento Valley San Diego, a subsidiary of RBC Bearings, currently seeks an Aerospace Mechanical Inspector to join our team.
Job Summary
•Perform dimensional inspections of all characteristics for Receiving, In-Process and Final Inspection.
•Prepare inspection reports and documentation.
Job Requirements
•HS Diploma or GED
•Recent 3+ years of experience in aerospace "metal" inspection.
•Blueprint interpretation in accordance to ANSI Y 14.5
•Proficient in inspection tools., ie Proficient in optical comparator, surface plates, height gauges, micrometer, caliper, etc.
•CMM Experience a huge plus.
•Must be able to work in a fast paced, high volume environment.
•Computer literate and able to use excel.
RBC offers benefits such as medical, dental, vision, 401-K, Vacation, Holidays pay, etc.
Due to ITAR regulations, this position requires that the employee must be a U.S. Person (U.S. Citizen or Permanent Resident).
Please send resumes to lucy@military-civilian.com with the job title in the subject line.