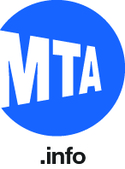 Company

MTA Metro-North Railroad

Industry

Government, Policy, & International Affairs

Location

New York

,

NY
The Manager – CTC Security will be responsible for the implementation, maintenance, and integration of the Control Systems WAN, LAN and server architecture. This individual will also be responsible for the implementation and administration of network security hardware and software, enforcing the network security policy and complying with the requirements of external security audits and recommendations.
Responsibilities
• Performing analyses of network security needs and contributing to the design, integration, and installation of hardware and software.
• Analyzing, troubleshooting and correcting network problems remotely and on-site.
• Maintaining and administering perimeter security systems such as firewalls and intrusion detection systems and assisting the development of security tool requirements, trials, and evaluations, as well as security operations procedures and processes.
• Analyzing, troubleshooting, and investigating security-related information systems' anomalies based on security platform reporting, network traffic, log files, host-based and automated security alerts.
• Providing a lead in supporting Metro-North Safety Program through the execution of required activities and policies.
Required Qualifications
• Strong verbal and written communication skills.
• Knowledge of operating systems (Windows, UNIX, LINX).
• Knowledge of antivirus and anti-spyware console.
• Knowledge of file integrity verification and monitoring software.
• Knowledge and experience in the integration of digital networks.
• Working knowledge of Microsoft Office and/or comparable applications.
• Strong analytical skills and the ability to analyze new and existing products, equipment and/or procedures.
• Ability to work in a high-profile/high-pressure environment.
• Strong interpersonal skills with the ability to interact with internal departments and outside agencies.
• Must be able to implement and participate in Metro-North Railroad's Safety Program.
• 24-hour/7 days per week availability required.
• Valid Driver's License.
Required Education/Experience
• Bachelor's degree in Computer Science, Information Technology or related field. Demonstrated equivalent experience, education, and/or technical credentials to include four (4) additional years of experience may be considered in lieu of degree.
• Minimum of two (2) years of experience in railroad, power, remote control, or related systems.
• Minimum of two (2) years of experience in the following: vulnerability scanning, firewall, antivirus and malware analysis, proxy, IDS/IPS, log correlation tools, SIEM, DLP, NAC, and application firewall solutions.
• Completion of MTA Metro-North's Associate Engineer Program may be considered in lieu of the above experience requirements.
Preferred Education/Experience
• Knowledge of signals, power system logic, operations and applications.
• Knowledge of communication systems applications.
• Knowledge of railroad, power and remote control systems.
To apply, please go to the MTA Employment Portal at: http://web.mta.info/mta/employment/ and click on Metro-North Railroad.