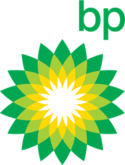 Company

BP Global

Industry

Science & Energy
BP Global is looking for five honorable servicemen who have recently separated to join their 12-month internship in their supply and trading business in Chicago and Houston. 
The MPP provides an opportunity for program participants to gain commercial experience at BP. With the support of a dedicated team they will gain a solid understanding of the wider supply and trading business in order to develop their skills and knowledge to go on to apply for a permanent position after completing the placement.
Since its launch in 2016, all 11 individuals who have completed the program have gone on to secure permanent roles at BP.
 
For more details about the Military Placement Program at BP, please visit https://www.bp.com/en/global/bp-careers/professionals/career-areas/trading/bp-military-placement-programme.html
Competitive applicants must demonstrate:
Experience in intelligence collection and interpretation
A keen interest in energy markets and the global economy
A desire to add commercial value through analytical insight
An appetite to learn about alternate data sources, machine learning and "big data" technologies
Strong communication skills
Management of multiple projects in parallel
Experience in Excel / computer programming languages would be advantageous but not essential.
Applications will be open for approximately three weeks from now, but may close earlier.
 
To apply please click the link below:
 
Houston- North America Gas & Power (NAGP) Analyst
https://careers.bpglobal.com/2057/ASP/TG/cim_jobdetail.asp?partnerid=25078&siteid=5012&AReq=87839BR
 
Chicago – Global Oil Americas Analyst
https://careers.bpglobal.com/2057/ASP/TG/cim_jobdetail.asp?partnerid=25078&siteid=5012&AReq=87838BR